From the wedding dresses to the decor, Rosana Lai and her husband perfectly combined Asia, France and Italy for their Amalfi Coast wedding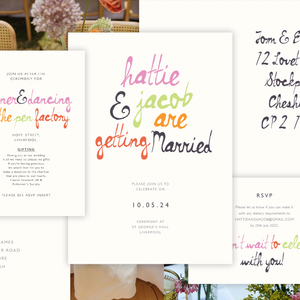 Love Notes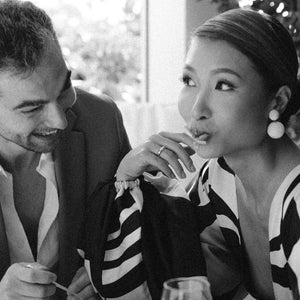 Thank you again for the beautiful stationery, our guests were all gushing over them! You really captured what we were going for so thank you for bringing the vision to life! Guests came up to me to tell me how talented you are, everything was absolutely gorgeous thank you so so much!
Liv 🤍 honestly the stationary - I couldn't cope - it was perfect! Thank you for helping make it so special 💛💛
"Literally stunning. WHY ARE YOU SO GOOD. I feel so grateful I picked you. I've told everyone about you and how you worked off the worlds worst brief, And made THIS! I'm just...thank you so much Olivia"
"I am so happy I could cry! Can't thank you enough for bringing what I had in my head to life. THANK YOU"
"I had the good fortune to come across Ten Story via Instagram. The designs I saw were a world away from the copy-and-paste style offerings that a lot of companies were offering. There were varied writing styles to choose from, paper choices, illustrations, you name it. Everything was so chic, and so clearly painstakingly bespoke that I had to know more. I reached out and started formulating ideas with Liv, who completely understood the look I was after from the off. She pulled together samples, all of which had me at hello. I saw everything in person on the day of the wedding and was totally blown away - beautiful, timeless designs that entirely reflected the spirit of the day. Five star everything. Thank you Liv x"
"Literally perfection and the detail of everything is amazing. From the wrapping to all the gorgeous chocolates! Thank you! You're absolutely brilliant! I won't rest until the world knows about you and Ten Story!
Thank you SO MUCH Olivia!!!! You have been so so so fun to work with. Everything turned out so beautiful!!!! OBSESSS!!!!